As cliché as it sounds,
I've always known I wanted to be an architect.
I'm not your typical architect and I'm proud of that. As cliché as it sounds, I've always wanted to be an architect. At a young age, I found joy in building with Legos and drawing. In 5

th

grade, someone introduced me to the world of architecture and I instantly knew that it was my calling. After graduating with a Bachelors in Architecture from Kent State in 2001, I moved away from my hometown in Ohio in search of the sun.

I settled in Arizona and worked for several architecture firms where I learned not only about the art of architecture, but what kind of architect I wanted to be — and that was to give my clients everything I had to offer.
In 2016, I did just that. My dream of owning my own firm to serve my clients with advocacy, sincerity, enthusiasm, and solutions came to fruition. Today, I help my clients feel the way I do about their dreams. Large or small, all my projects have meaning and purpose. I became the architect that makes me feel good about what I do — helping my clients achieve their end goal; a built environment with a higher purpose.
---
---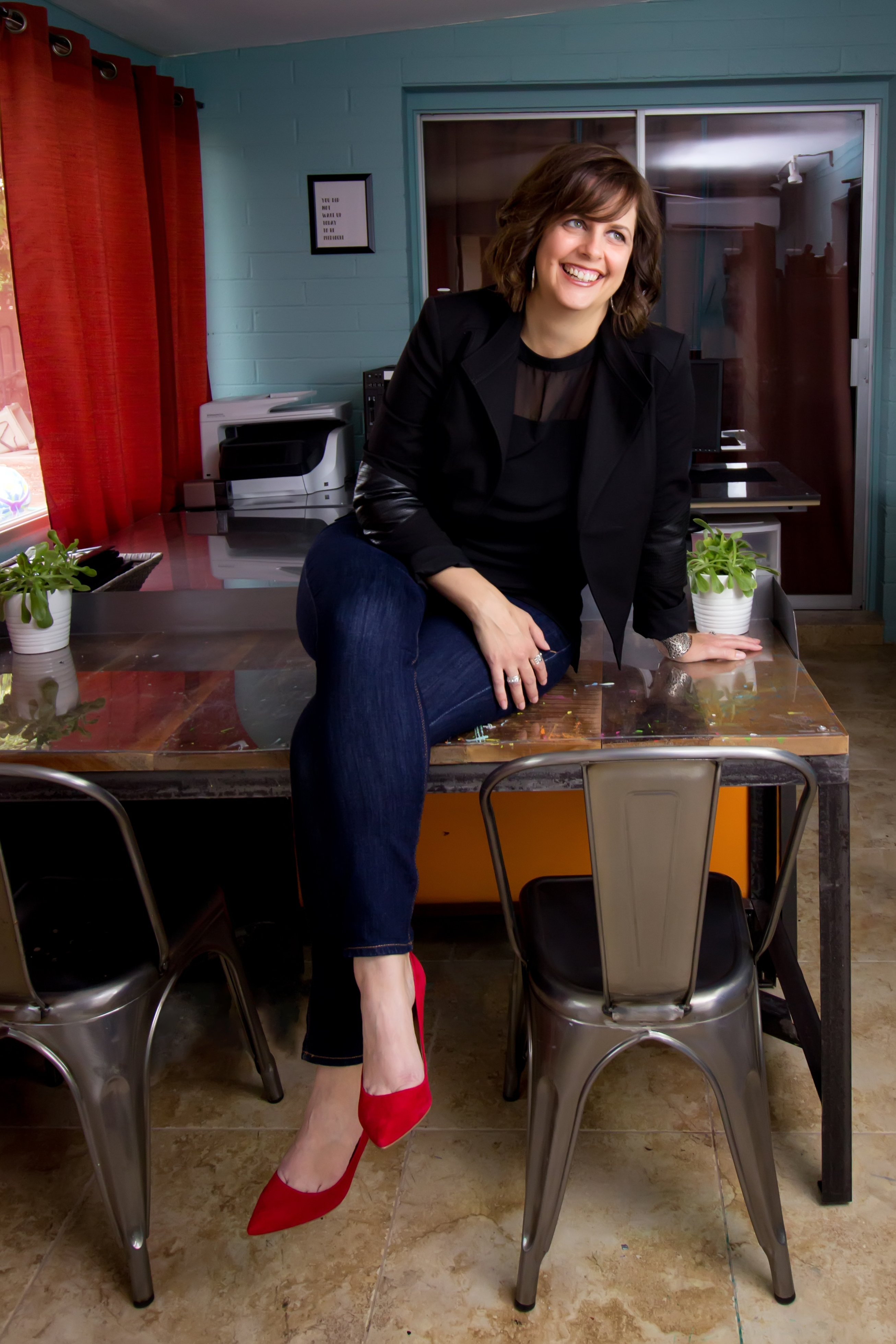 I have always been inspired by strong, independent women forging paths and breaking the glass ceiling in whatever industry they are involved in. We are currently graduating 50% females from the architectural universities, but only 20% of the licensed architects are female. There's something wrong with this picture. I hope to inspire all young women studying architecture to continue to pursue their dreams despite what the industry dictates is the 'typical' architect.
I quickly realized I was among the few female licensed architects. Twenty-percent to be exact.
Nicole knows Arizona architecture.
Hear it from our clients…
"Nicole was very knowledgeable of the current regulations and guidelines associated with architecture design in the state of Arizona and she was willing to confront other professionals in that regard if contradicted. Nicole's leadership and forward moving thinking allows her to standout as the head architect in any role that she deems appropriate. "   
---
Dr. Gene J. Couturier, DC, owner Stor-AZona, LLC
---
"As (Nicole and I) worked together, I felt that Nicole was truly interested in my thoughts and understood my ideas and valued me as a client. I would highly recommend Nicole Posten-Thompson to any of my business associates and friends. Nicole possesses a great talent as well as listening to her client's needs for running a business comfortably now and for the potential of growth in the future. "
 
---
Paula Norris, Owner, Norris Air